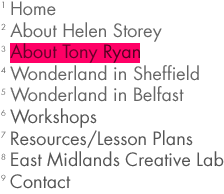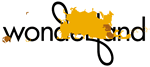 Tony Ryan
Scientist





Tony Ryan is the ICI Professor of Physical Chemistry and Director of the Polymer Centre at the University of Sheffield. He was born and schooled in Leeds and undertook his degree studies at UMIST in Manchester. His research covers the synthesis, structure, processing and properties of polymers and he helped define the field of polymer nanotechnology. Ryan has co-authored more than 200 papers and 8 patents, also co-authoring the book 'Polymer Processing and Structure Development', first published in 1998. He has lectured internationally and to a broad range of audiences.

Ryan is a regular contributor to the media, including appearances on Radio 4's Start the Week and the Material World programmes. He writes articles for The Independent and The Daily Telegraph newspapers. Following his selection to present the Royal Institution Christmas Lectures in 2002, he became the first Senior Media Fellow of the Engineering and Physical Sciences Research Council (EPSRC).

In 2006, Tony Ryan was made an OBE for Services to Science.
see also: www.polymercentre.org.uk

Click here for printable version






Copyright ©2005 The Helen Storey Foundation, the University of Sheffield, The University of Ulster/Interface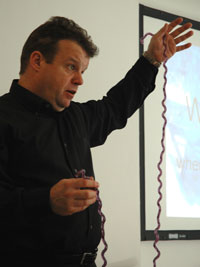 Tony Ryan : photo - Kamin Walton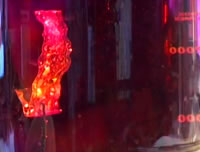 Video still of Wonderland experiment : film by Pinny Grills